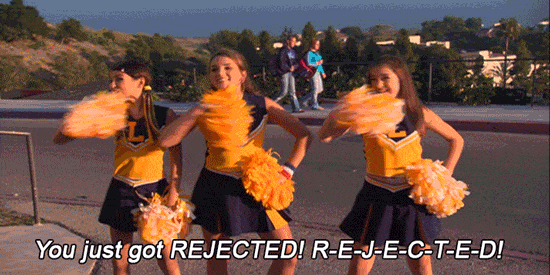 The 100 Days Rejection Challenge is a challenge in which you basically seek out rejection for 100 days! And this means REJECTION! You have to sought out situations which could likely result in  rejection such as asking a stranger for £100 or asking for a free room at a hotel.
The creator of this challenge is Jia Jiang, who gave a TedTalk about it. His goal was to desensitise himself from the pain of rejection and overcome fear.
At first, it sounded very silly and kind of scary to me but upon further thought, I actually think it's brilliant. So many people fear rejection, to the point where they won't put themselves in any situations that could potentially result in rejection like telling someone you like them or going for a job opportunity.
I, personally, don't really fear rejection, but nonetheless, this challenge will 100% build confidence and install a warrior within you because 100 days of rejection makes a person resilient and fearless.
Of course, 100 days is a lot and starting from avoiding rejection to going 100 days with rejection is a big leap so even if you can't manage the full 100 days, don't be afraid to face rejection in you day to day life. You have nothing to lose. You only have one life and you'll have regrets if you don't take opportunities or take control of your own life. Take rejection one step at a time.
Take this post as a sign to apply for that job or ask someone out or do whatever it is you're fearing because of rejection. Just give it a go, for me. 🥺
"Sometimes rejection in life is redirection."
-Shay